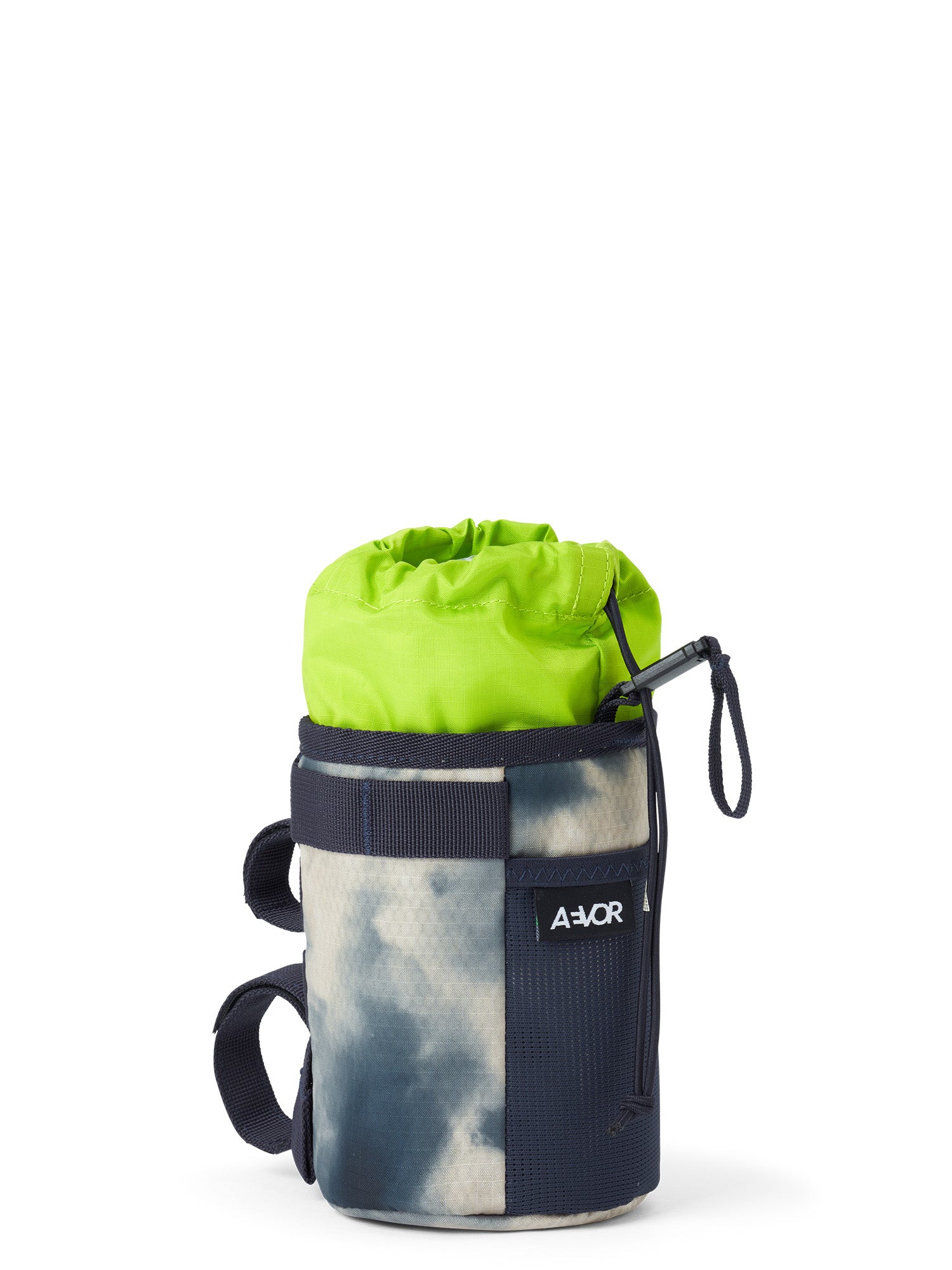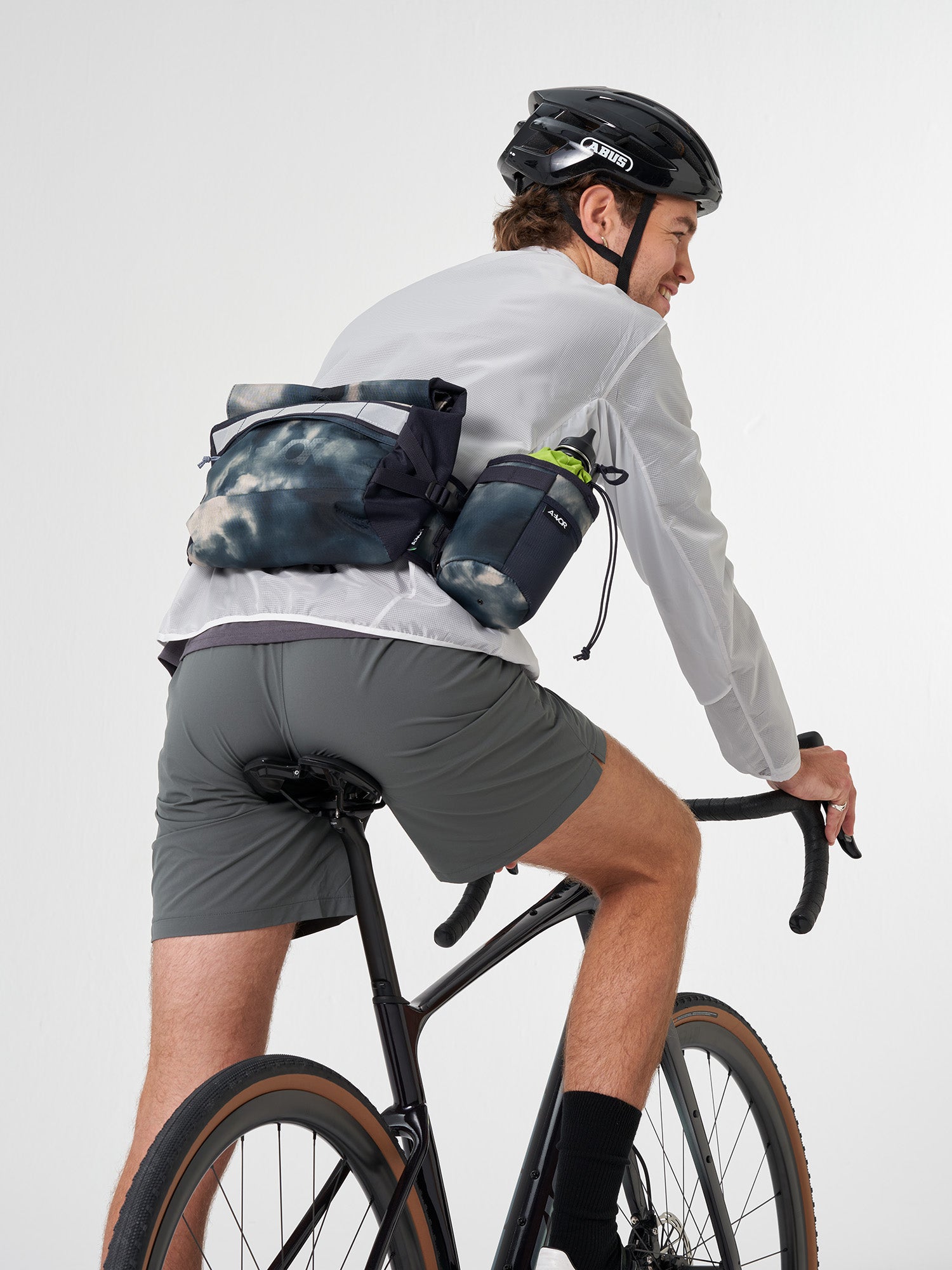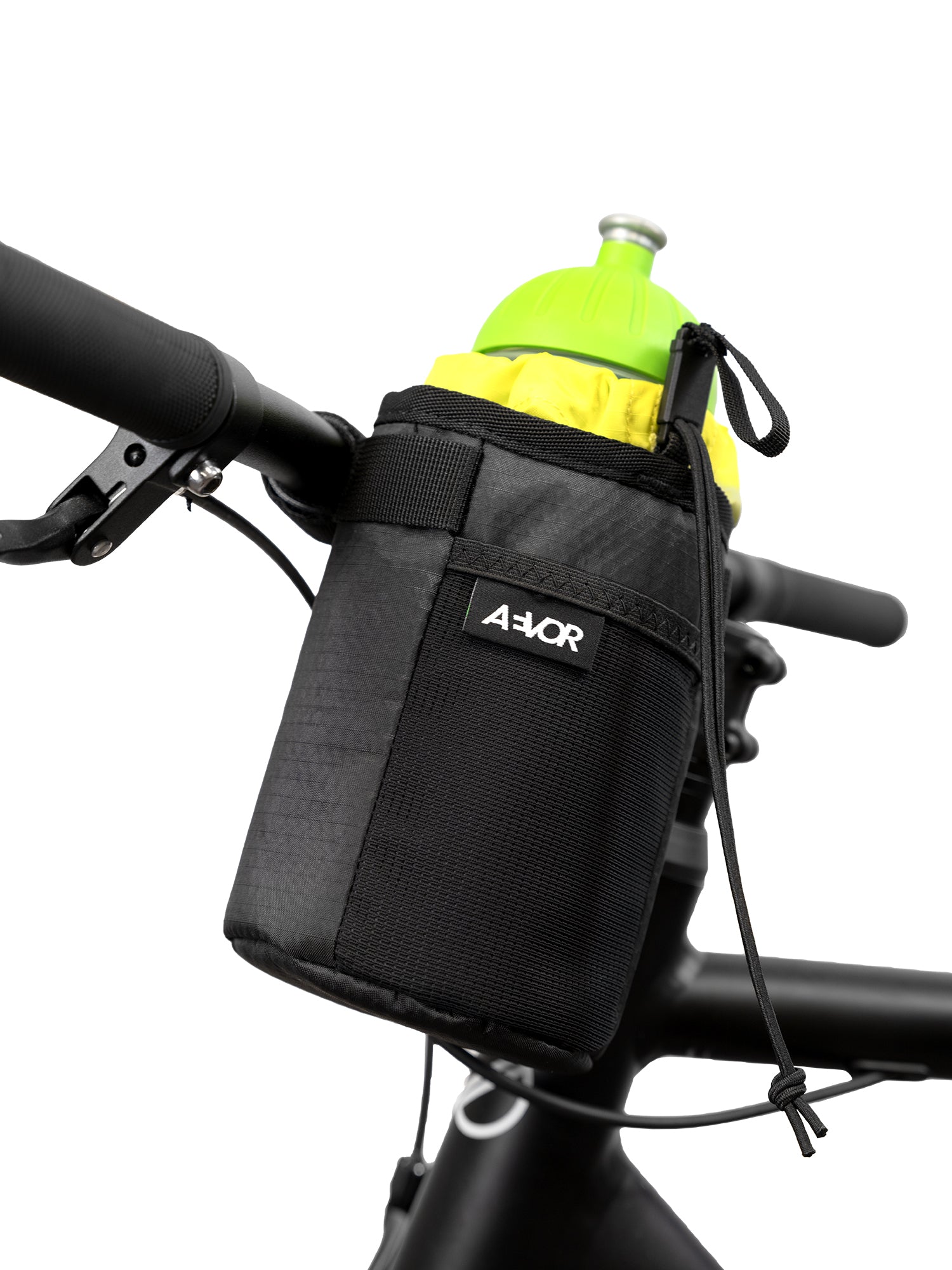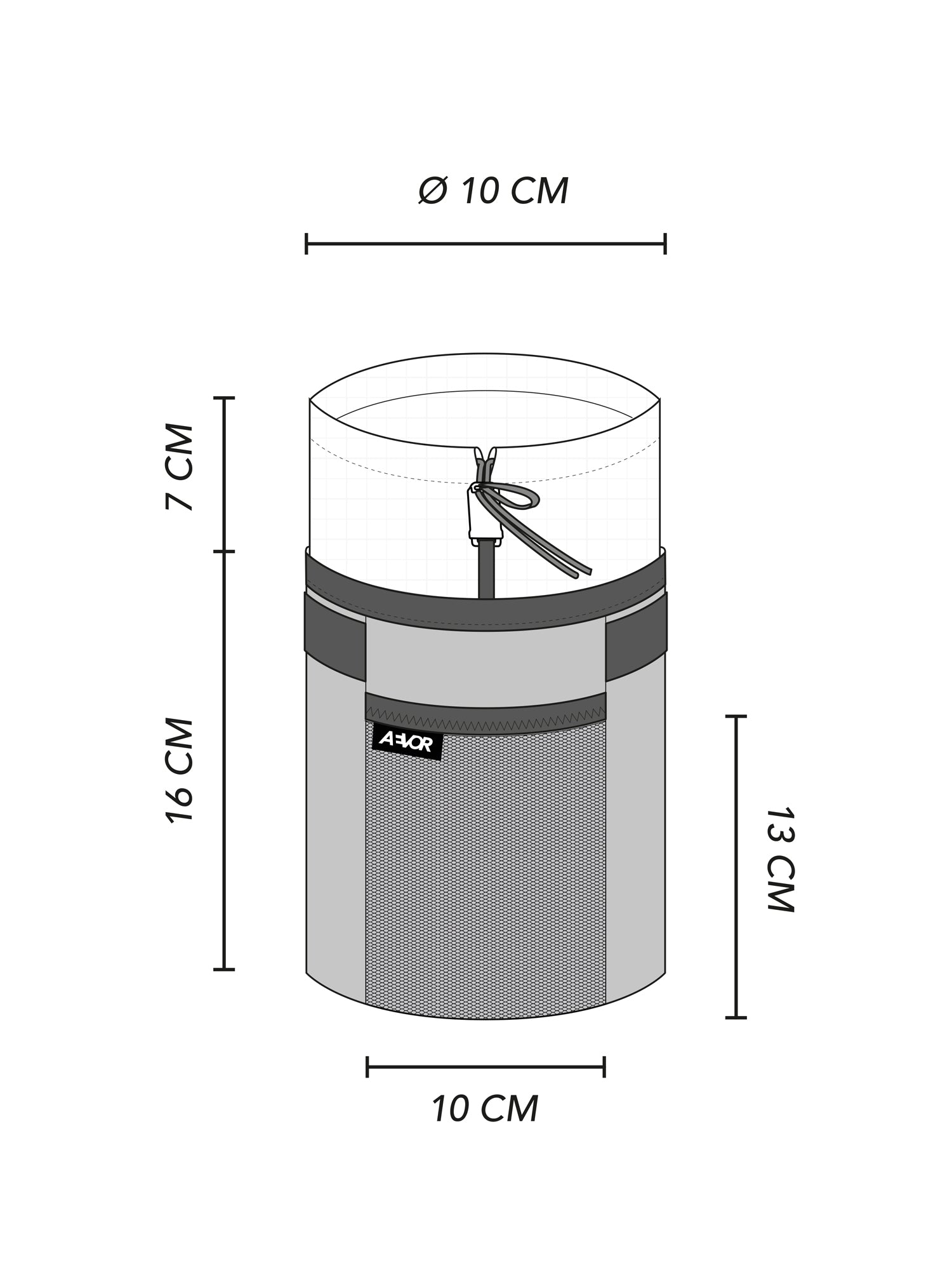 Bike Stem Bag - Proof Tie Dye
Regular price
€
Sale price
34,90 €
Unit price
per
Everything at hand for bike trips: phone, sunglasses, banana or snacks
Special drawstring closure system allows one-handed access
Fits most bikes.
Dimensions 27 x 16 x 4 cm (W/D/H). Each pattern is unique.
Outer fabrics made from 100 % recycled PET bottles. Bluesign® certified fabrics. Each pattern is unique.
available and deliverable in 2-4 days
Features & Details
The Stem Bag is your perfect companion on every bike trip. Whether it is storing your phone, water bottle, banana, chocolate bar or sunglasses, with the stem bag you have everything handy. Thanks to our special draw string closure system, you can access the stem bag on the go with one hand only. The stem bag fits most bikes.
0,5l volume, 90g. 100% PET recycled outer fabrics which are pfc free impregnated and bluesign® certified.
The outer fabrics of your Stem Bag are made of 100 % PET bottles. Your Stem Bag won't leave you out in the rain and will get you to your destination dry thanks to its highly water-repellent function. The outer fabrics of our Proof products are waterproof and have a water column of 13,000 mm. In the manufacturing process, the fabrics are elaborately treated on both sides with a water-based coating. However, in case of very strong water influence, moisture can penetrate through seams and zips, which is why we do not call these products waterproof, but water-repellent.
Bike Stem Bag: For all your essentials.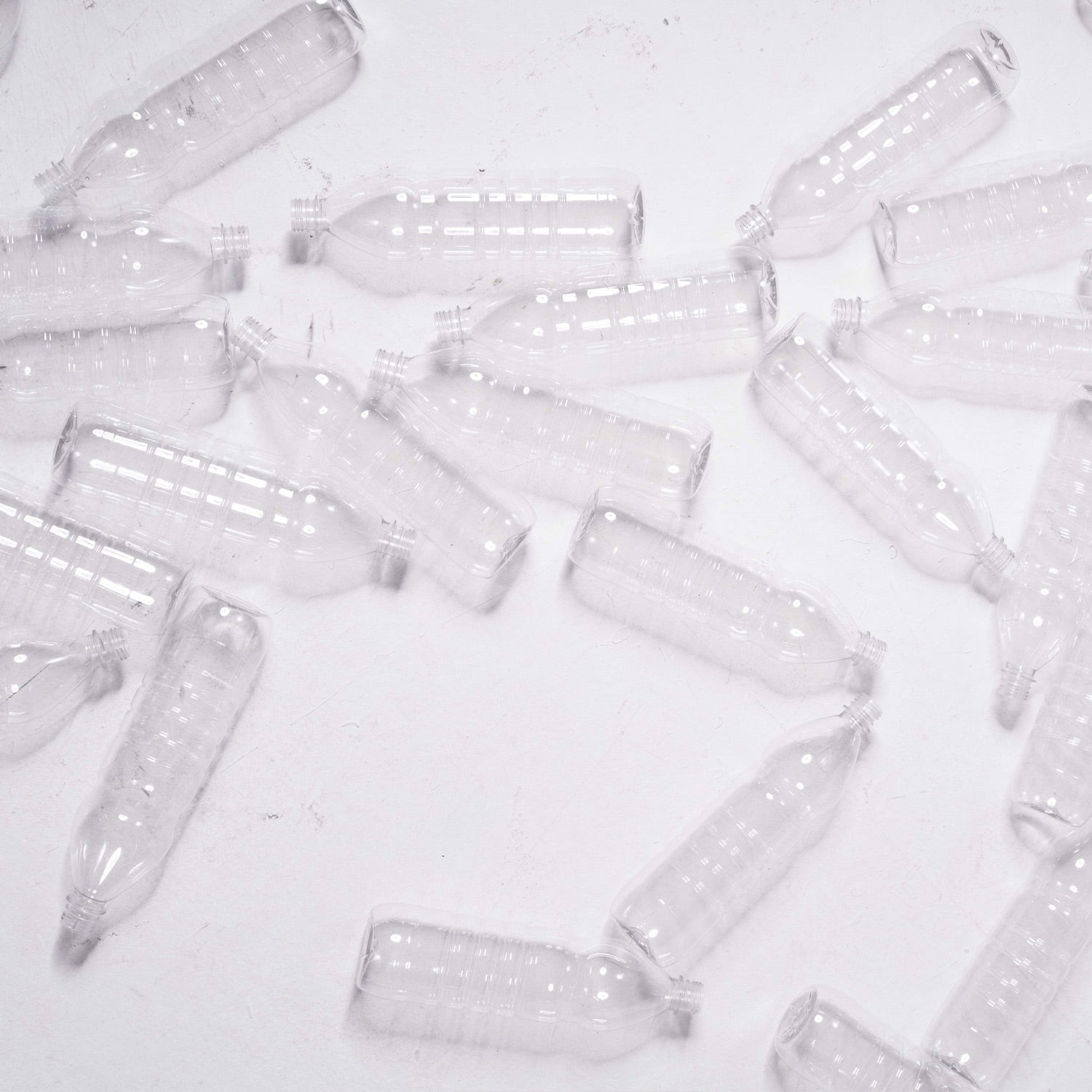 Eco & Social
With Fair Wear we are committed to improving the working conditions of the people who make the products that we sell. 
The bluesign® system is based on minimizing the environmental impact during the entire production process.
For our Packs and Bags we use fabrics with a recycled PET bottle content of 50% - 100%. 
Read more