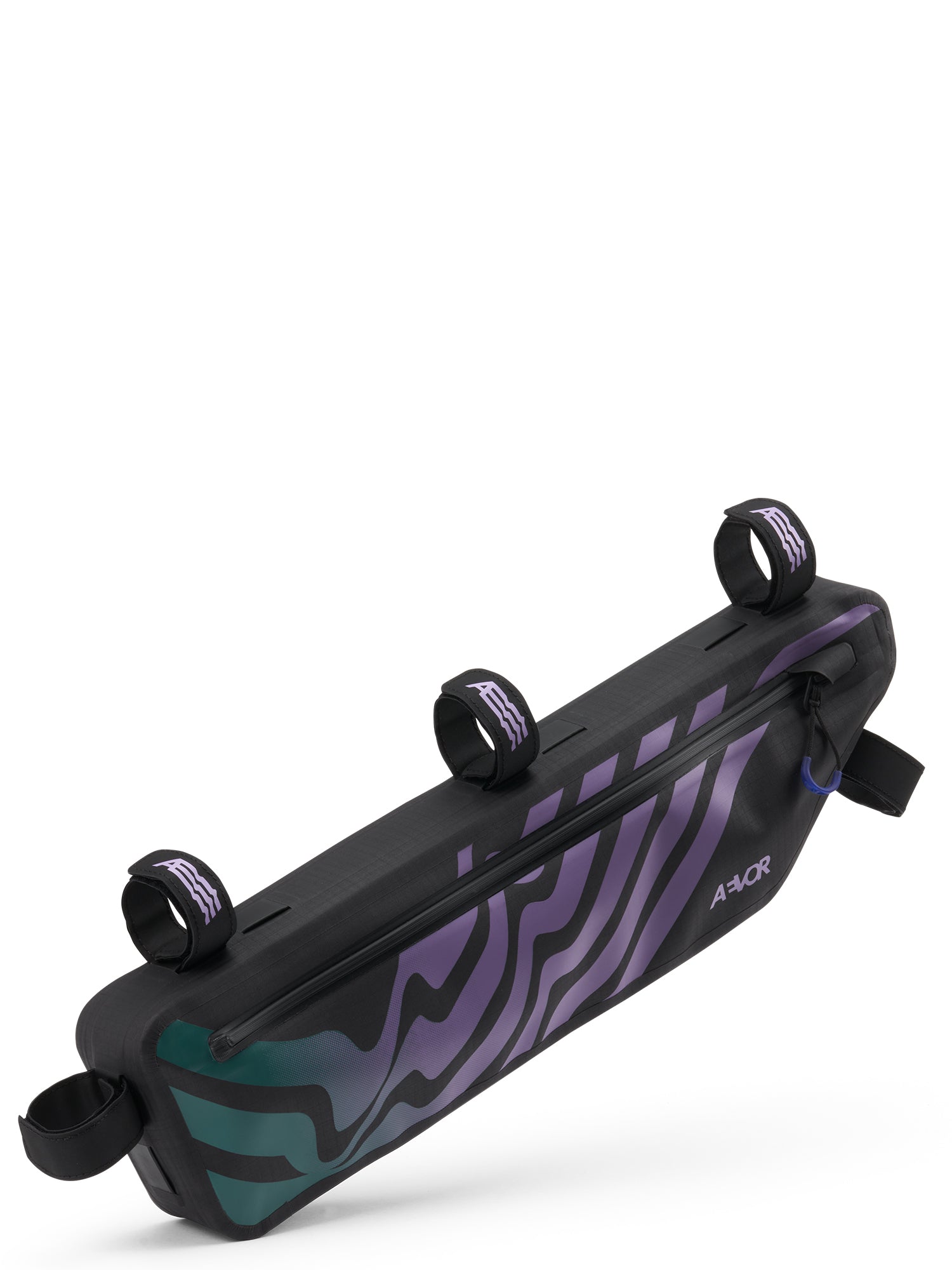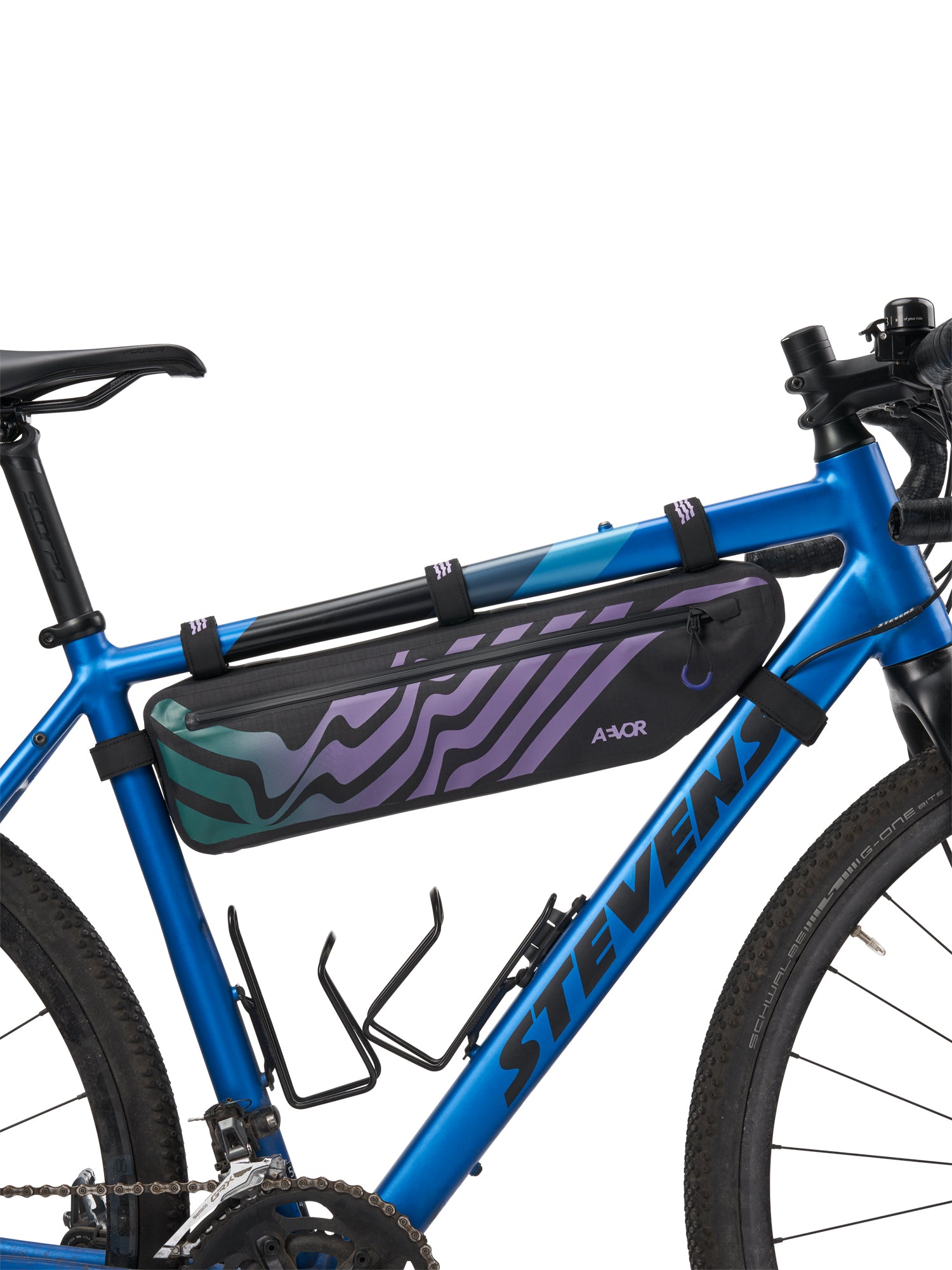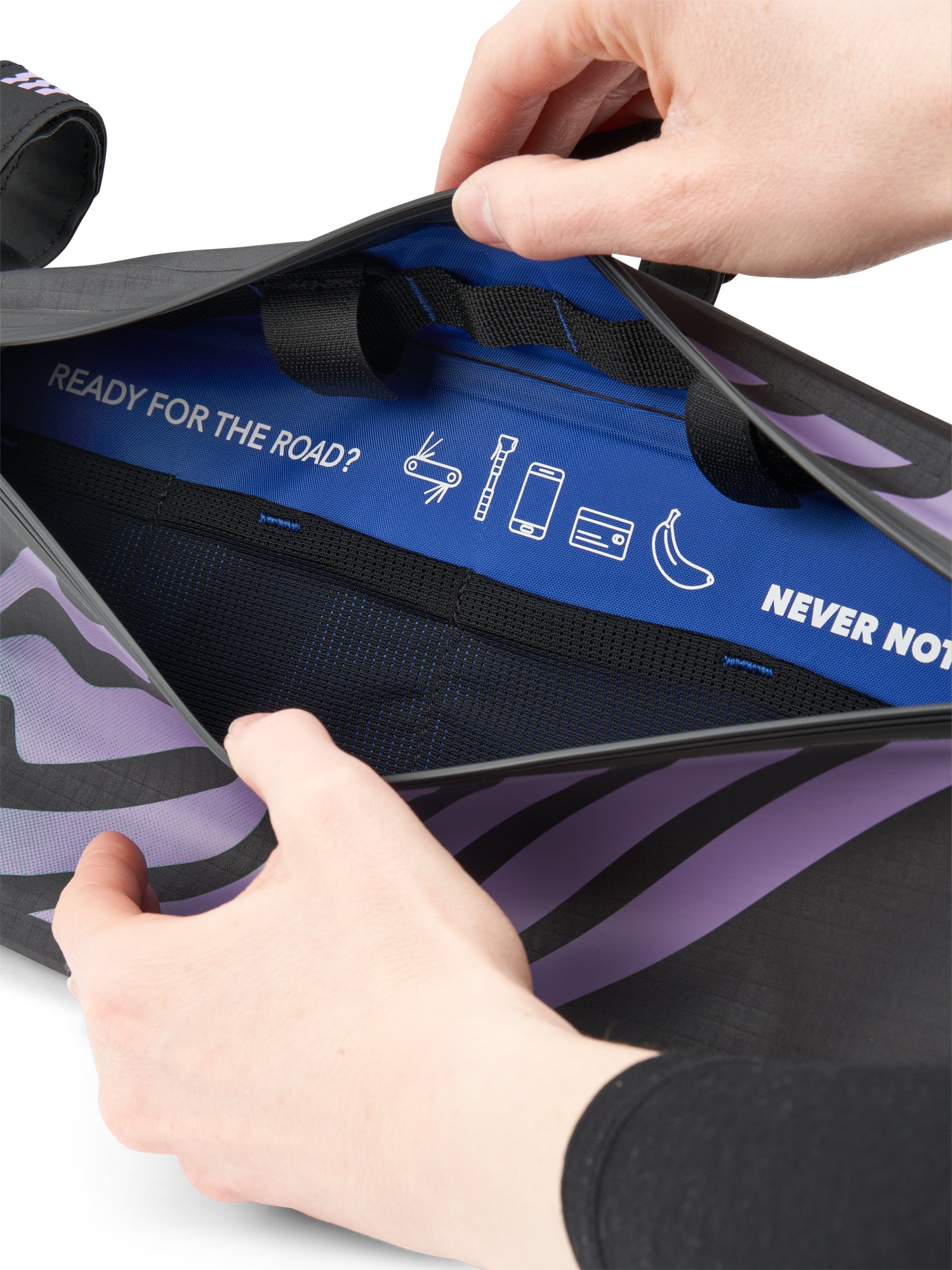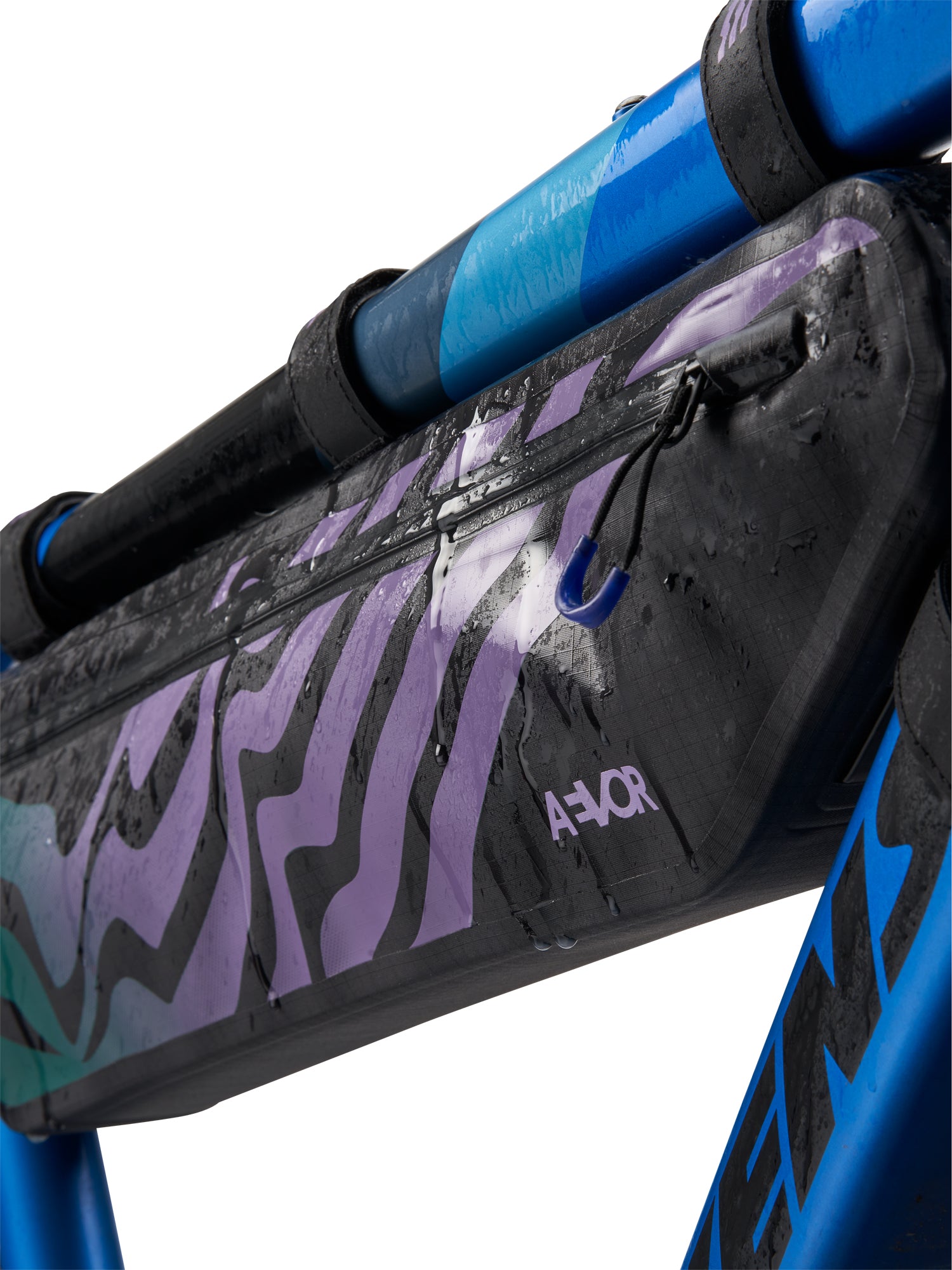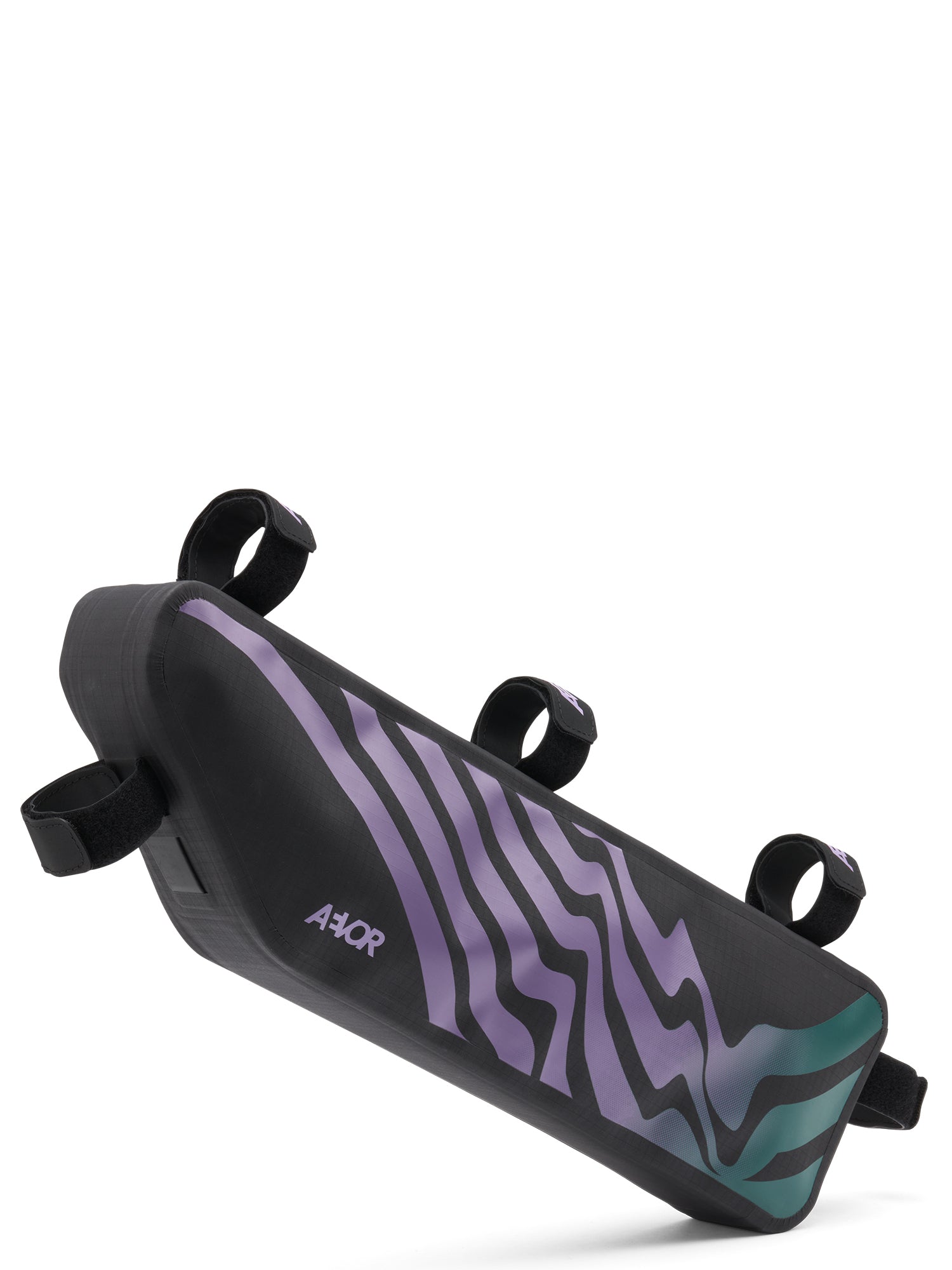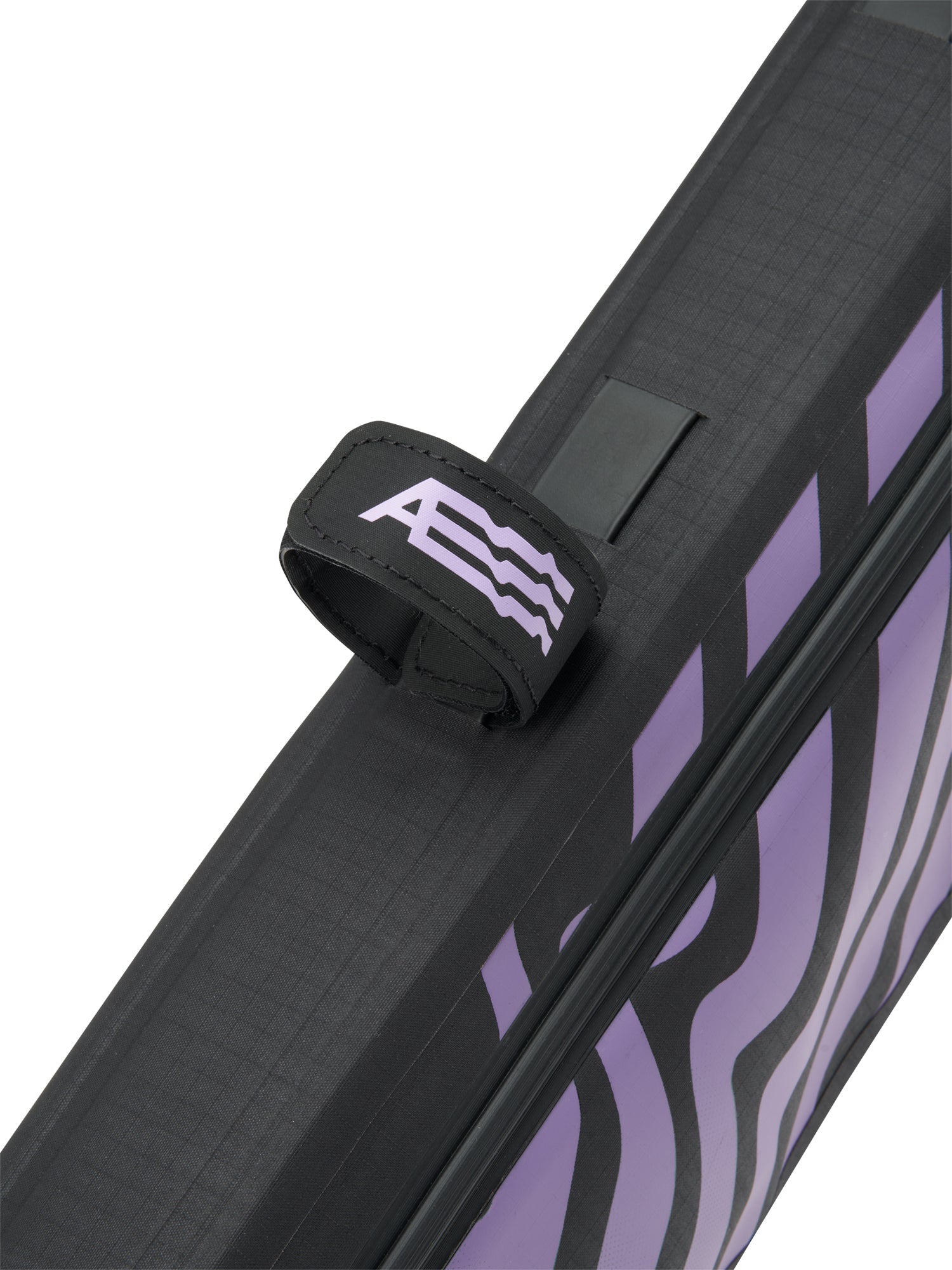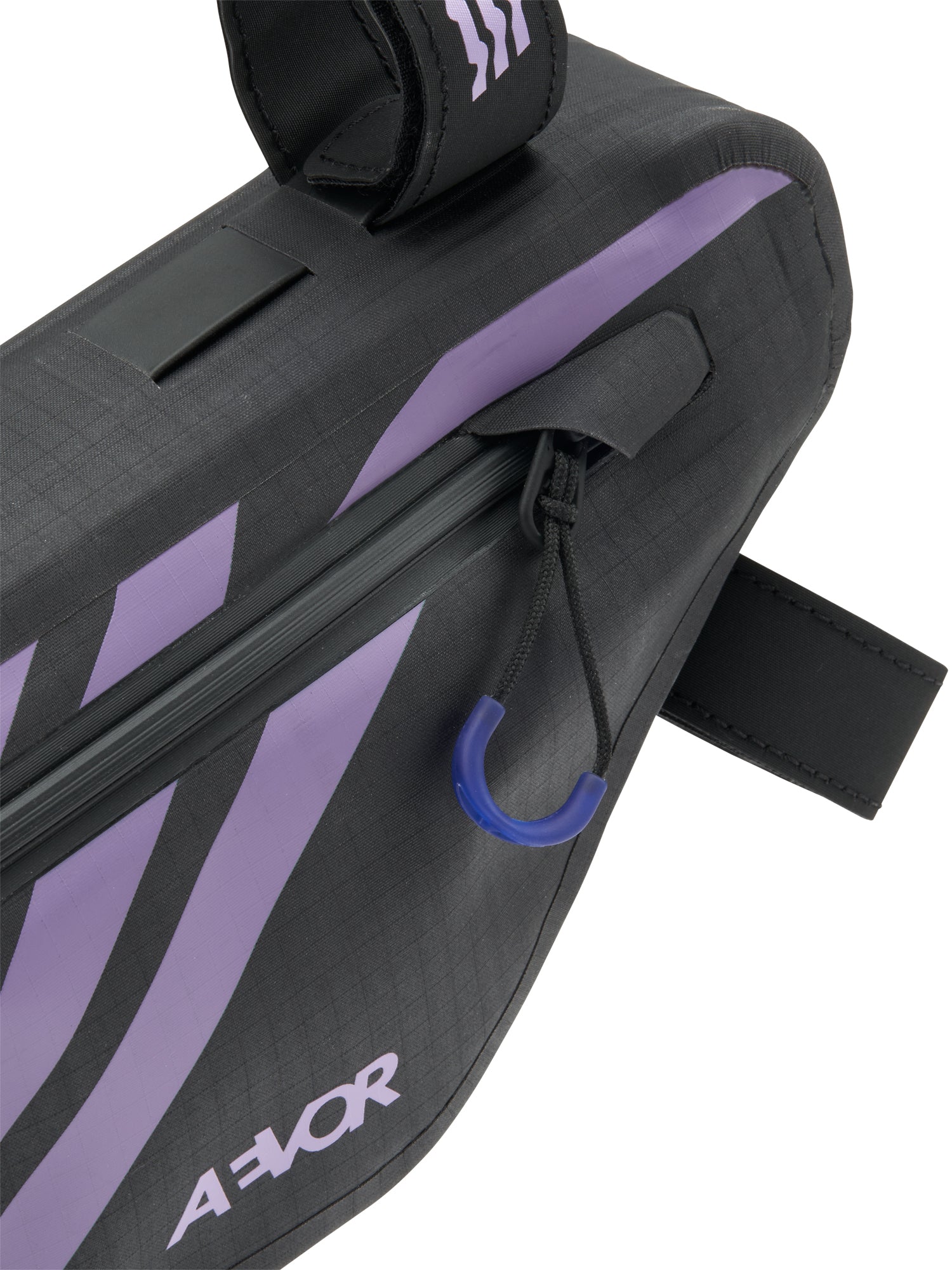 Frame Pack - Road Proof Night Rider
Regular price
€
Sale price
99,90 €
Unit price
per
Waterproof according to IPX4 standard. Max. load: 2 kg
Available in two sizes to fit most frames. Easy to attach with extra strong Hyperlon Velcro straps
Frame bag for the things you rarely need while riding (e.g. powerbanks, extra snacks, air pump, etc)
Excessive filling can stress the zip mechanism and compromise the waterproofness of the closure. We recommend not to pack the bag fuller than it is wide
Outer fabrics made from 100 % recycled PET bottles, pfc-free impregnated and bluesign® certified.
Das Produkt ist derzeit nicht erhältlich
Features & Details
The inner mesh organiser with velcro straps offers you space-saving storage options for an air pump, power bank, keys, etc. Capacity: 3.3 litres, Own weight: 165 g, Maximum load: 2 kg, Dimensions: 45,8 x 5 x 12 cm (W/D/H). We recommend always attaching all Velcro straps
This product of the AEVOR Road series is waterproof. The outer fabric is made of 100% recycled PET, is PFC-free impregnated and withstands a water column of 13,000 mm
The Road Series comes with our signature Wave Graphic, which symbolized the ups and downs on your bike packing or touring trips and create an unparalleled design aesthetic, which makes your bike stand out from the crowd. Durable, waterproof and versatile in a new look.
Flexible, more flexible, Frame Pack!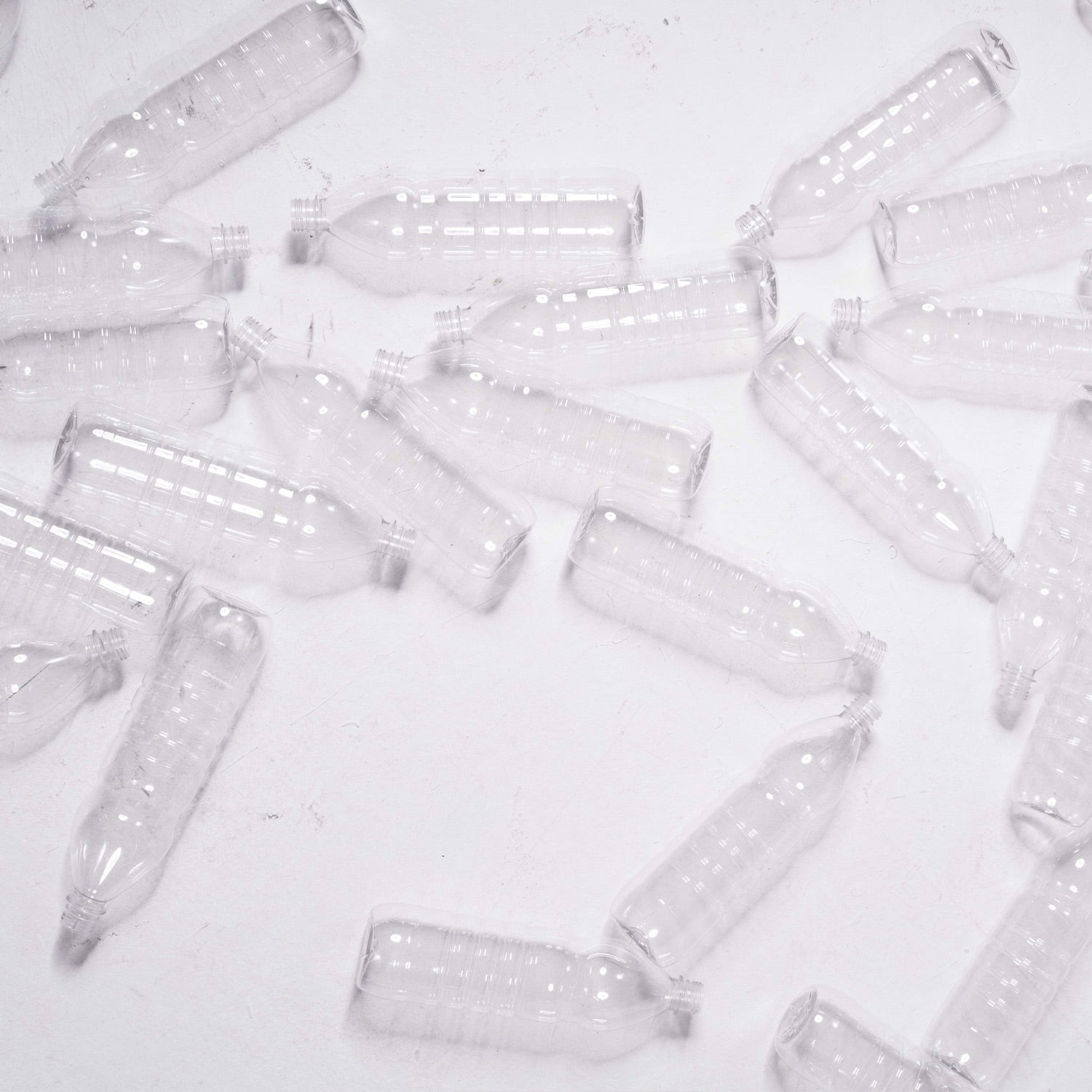 Eco & Social
With Fair Wear we are committed to improving the working conditions of the people who make the products that we sell. 
The bluesign® system is based on minimizing the environmental impact during the entire production process.
For our Packs and Bags we use fabrics with a recycled PET bottle content of 50% - 100%. 
Read more